Daily Archives:
November 11, 2021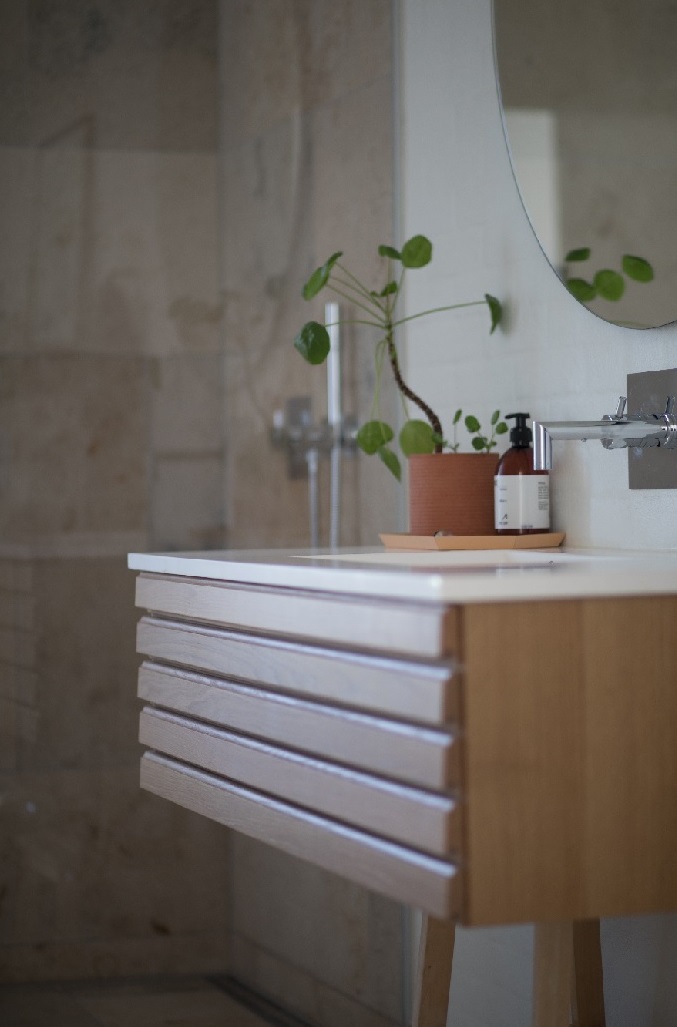 In any property, most homeowners would agree that the bathroom tends to be one of the most chaotic rooms in the house- especially if you don't have access to a large and spacious bathroom that can accommodate everyone in your home. Perhaps thanks to the introduction of social media, in which the 'bathroom selfie' and notion of interior design has soared in popularity, bathroom space has transitioned from a functional aspect of the house that was left simplistically in terms of the design, to a sought-after room with its own personality. The inspiration pics we drool over in magazines and on social media are often a world away from the reality of our own bathrooms- however, this won't stop us from trying! Regardless of which room you're talking about in the house, lack of storage is one of the biggest problems. If you're looking to get your bathroom organised immaculately, and have all exposed wires hidden the interior of your bathroom can shine, then here at We Buy Any House have got you covered. Keep on reading to find out how to have the perfect storage in your bathroom.
Mount a Towel Rack on the Wall:
When it comes to bathroom storage, towels are notorious for taking up unnecessary space. Also, it's fair to say that when the towels are all folded up together, they aren't the most aesthetically pleasing thing to look at. A great way to fix this is, is to make the most of vertical space. Installing a wall rack that has cubbies to store towels is an effective solution, and if you roll the towels, you can make the most of the space.
Above Toilet Shelving:
If you're looking to store tiny ornaments, air fresheners or toilet rolls, then why not build shelving above the toilet? This is a great and easy way to add accessories and decoration to the room- while also maintaining an element of practicality. It's space-shaving, and if you install the right material to complement your interior, then it can give off a chic vibe.
A Cleaning Supply Cabinet:
Make the most of under the sink cupboards to store your cleaning supplies. Bathrooms are one of the messiest rooms in the house, and it can be tiresome lugging cleaning supplies to and from the bathroom. By keeping your cleaning supplies under the sink or in a designated cabinet, this will give you an efficient way to grab what you need and give your bathroom an instant freshen up.
Choose a Dual-Purpose Mirror:
Mirrors are an essential part of any bathroom…but what about if it had more to it than simply being a reflective surface? Dual-purpose mirrors are a great investment, as they can look stylish but also provide extra storage that is hidden from plain sight. At a first look, it seems like an on-trend accessory, but it can hold all the little things you don't want to leave lying around in your bathroom such as medicine.
Repurpose a Bar Cart:
If you've decided to upgrade your bar cart from the main area of your house- don't throw it away! Bar carts are a perfect addition to your bathroom. Not only can they be a fun decorative accessory, but they are also a great and easy way to store spare towels, washcloths and toiletry top ups.
Sink Trays:
Sink trays are a neat way to tidy up your basin area and display a few items that are aesthetically pleasing without causing a mess. Instead of hiding everything away in cupboards, taking out matching handwash and hand cream, a small candle and perhaps a small hand towel and placing them on a decorative tray is a great way to add a touch of décor to the room.
This article was written by a quick house sale company We Buy Any House. If you're wondering "how can I sell my house fast?", head to the We Buy Any House website for more information relating to all property related enquiries.