Monthly Archives:
March 2020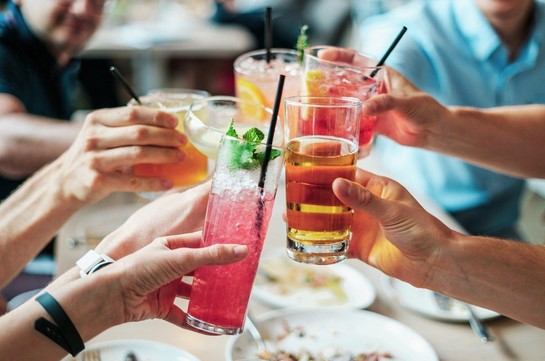 Corporate events are quite busy affairs, whether you are having a corporate anniversary party, a party for suppliers and sponsors, a party for the big bosses and company executives, or an event for VIP customers and clients. But if you are planning a launch for a product or service for your actual company or business, then you know very well that there will be a lot on your plate. The objective of most launch parties is to get the right amount of exposure for a product, service, or business, and if you do it right, you can spread the word about what you are offering and get people buzzing about your business and brand. So how can you effectively throw the best launch event and party ever? Let's find out.
The very first aspect which can make a world of difference is the location, as experienced and reliable event planners such as those from www.oasisevents.co.uk will tell you. Carefully select the location, and everything will fall into place. The location, after all, will decide what kind of entertainment and food you can have, and it can even decide the theme (if any) of your event. It will also determine the tone of your event, so make sure to choose a venue that's in line with your company and brand message and image. The key is to make the venue convenient enough so all your guests can attend. Also, choose a venue that adheres to your demographic. If you are trying to attract a young crowd of millennials, then a hip, urban space may be a good choice. You shouldn't limit yourself in terms of space, either. Think outside the box – a rooftop venue or a museum or warehouse may just be the location you need to get that wow factor into your event.
Think carefully about your guests
The guests you invite to your launch will serve as your brand or image ambassadors, so you want people who can spread the word about your product or service and share your vision and ideas with whoever they network with and on social media. Invite those who are influential and active in your niche and industry as well. Of course, you should also focus on guests who can be prospective customers or clients who can buy into what you have to offer. But whoever you decide to invite, in the end, make sure to give them a fabulous and fantastic time and show them how much you appreciate them being there.
Don't forget the fun factor 
Corporate events need not all be staid and boring, especially when it's a launch. Make your party or event worth your guests' time by giving them something that they may not be expecting, whether it's a live band, a DJ, or other kinds of talent. And make sure you have great food as well – not just great, but more than enough for everyone, too. An open bar is an excellent idea if you would like your guests to stay a bit longer than usual. Finally, don't forget to present your guests with small gifts or party giveaways, whether it's samples of your new product or other items such as free pens, stickers, magnets, and so on. Good luck, and have fun!
Image attributed to Pixabay.com