Daily Archives:
March 24, 2020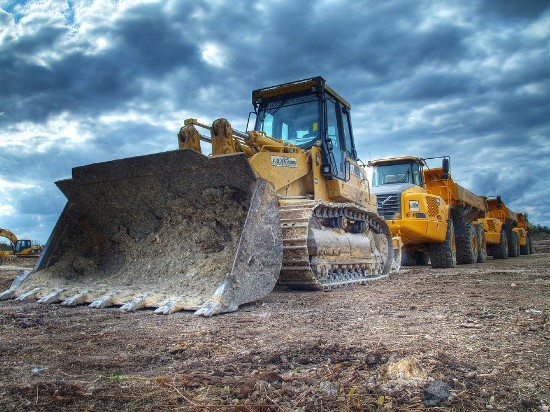 Hiring construction equipment and machinery is much more common than ownership in the construction industry. And for a good reason: not only is it much more economically feasible than purchasing these big-ticket items. But it also gives most businesses access to a broader range of both self-driving and manually-operated machines too. And in this article, we have outlined the advantages that plant hire services offer that you should know about.
1. It is much more cost-effective than ownership
The most common reason why it's better to hire construction equipment rather than buy the machinery is that it is cost-effective. After all, the purchase price for many of these massive machines can be ludicrously high. And taking out a loan or costly purchase agreement is likely to cost you more than spending only for the time when the item is needed.
More importantly, ownership also entails additional expenses that include upkeep as well as maintenance and servicing. And by hiring the machinery, you'll be able to avoid these fees. And as a result, keep your expenditure at a minimum.
2. There's no need to worry about maintenance or servicing
Not unlike any other machine, construction equipment requires regular servicing and maintenance to ensure that it is kept in good working order. However, these tasks require not only time but the money that will undoubtedly reduce your profits too. By opting to hire the equipment instead, you'll be able to avoid these fees as the supplier will take care of it for you.
3. You'll have access to a broader selection of construction equipment
Choosing to hire equipment from a supplier isn't just much more affordable than ownership. But it also gives you access to a wider selection of construction machinery too. Unlike ownership where you're stuck with what you currently have, you'll be able to choose the machines that are well-suited to your current project or job.
4. Depreciation is a non-issue
Construction equipment, not unlike other types of machinery, is bound to depreciate over time. And in the event that it needs to be sold, you most likely won't make back the money that you had initially spent for its purchase and upkeep. But by hiring the equipment, however, you won't have to deal with the hassle of taking a financial loss for these machines when you decide to part ways with them.
5. Presents an opportunity to reduce your expenditure
Due to the highly competitive nature of the plant hire industry, you're bound to run into more than one company from which you can secure the necessary construction equipment. And this presents you with a unique opportunity to drive the cost down by using another supplier as leverage. As small as this might seem to some, you'll be surprised at how much money you'll be able to save in the process.
With all of the advantages that it has over ownership, it's no surprise that plant hire services have become the preferred method of procuring construction equipment. However, make sure that you choose only reputable and reliable companies like www.aphaccess.co.uk. In this way, you'll be able to avoid any problems. And as a result, maintain a consistent level of productivity for your projects.
Image: https://pixabay.com/photos/mining-machines-machinery-equipment-440743/