Daily Archives:
September 8, 2022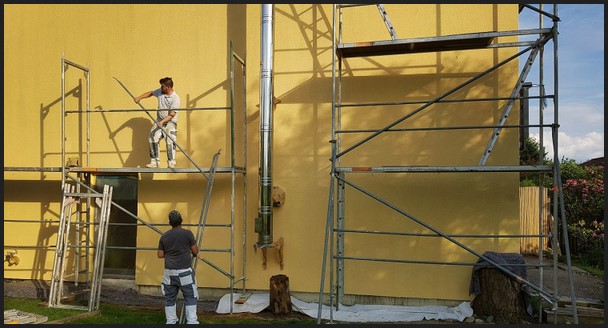 No doubt, you are a professional interior painting contractor and not a professional photographer. However, as a business owner, you know just how important it is adding a few other skills to your portfolio. Knowing a bit of everything relating to your business isn't a bad thing to do. One of the most important areas is the photography aspect – learning how to take pictures of before and after interior painting projects just like a pro.
The professional painting industry is dynamic. One of the best ways to sell your services as a professional painter is through high quality photo
The Importance of Before and After Interior Painting
Painting job is visual. People will only appreciate amazing designs when they see it. Our brain is built to process visual information. What's more, your before and after interior painting projects boost your business values and ultimately attracts new leads. The best part is that you don't need to invest heavily in creating high quality visual content for your business. You can create this using your existing smartphone.
Your before and after images are the best ways to sell your business. No one would hesitate to do business with you after going through the amazing painting pictures.
Use this an example. A potential customer needs to make a choice between two painting companies, one with before and after interior painting images of their previously completed projects alongside a written offer and the other with just a written or verbal offer. Which is the client more likely to deal with? Of course, the one with the visual content. As the old saying goes, seeing is believing.
You've put in all the hard work to make your business stand. Be proud of what you do. Take pictures of your work and put it out there for the world to appreciate your work.
Number of Photos Required
There is not a set number of photos you should take, but the minimum number is probably higher than you think. Professional painting companies take thousands of photos annually. These pictures are great for promoting and marketing your business, both online and offline. So take as much pictures as you can. The more photos you capture the more picture choices you have when it comes to selecting the right one for future painter marketing campaigns.
Once you are out of the site, going back to take pictures might be a great ordeal. So it's important to get it right before and after completing the painting project. Take several pictures of the project, from different angles and positions.
Storing Your Project Images
The size of the painting project determines the number of pictures you will walk away with. While these before and after interior painting projects are important, they won't benefit you unless they are properly organized and stored. The best and safest way to store your pictures is on the cloud. Even if you misplace or damage your photography device, you have peace of mind knowing that your images and hard work are not destroyed as well.