Daily Archives:
December 21, 2020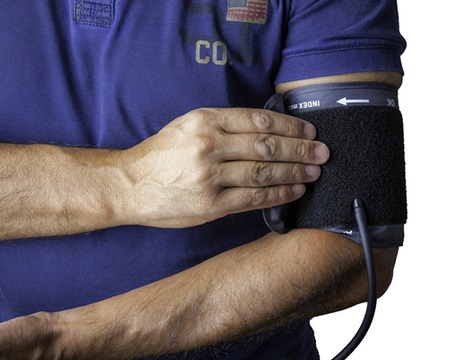 Recovering the economy and the jobs lost by the pandemic is a complex task that involves different agents and measures at the political and social level. However, the coronavirus crisis reveals challenges and opportunities in labor matters in which public employment policies, education, training, and professional guidance play a key role.
The challenges and opportunities brought by the pandemic in the workplace include:
Develop public policies that benefit vulnerable people
Given that the pandemic has affected the most vulnerable people, with precarious contracts and with less income, it is essential to develop public policies to help them improve their employability and move forward.
"The economic crisis caused by the pandemic highlights the need to protect the most vulnerable groups," says the sociologist and employment expert of the European Commission, Sergio Torrejón, and co-author of the study The COVID Confinement Measures and EU Labor Markets (2020). A first step has been the establishment of the Minimum Living Income, recently approved by the Government, but the most critical voices point out that there is still much to be done in this area.
Help the most affected groups to improve their skills
Young people, women, and people with temporary jobs and those with less training need to acquire new skills to improve their employability. This was one of the main challenges of the labor market before the health crisis and has only intensified as a result.
What competencies are key to face the post-COVID-19 labor market?
Among the main skills that people have to develop in the post-COVID-19 era to get or keep a job are the ability to adapt to change and to learn communication, empathy, commitment, responsibility, teamwork, and motivation.
"The COVID-19 crisis has fully impacted our skills and we will need to intensify them. We not only need adaptation to change but also an adaptation to constant change, with vision. The experts also point out that it is essential to have 'sustainable employability', knowledge and skills that allow us to change jobs or sectors more easily.
Likewise, many working people will have to acquire new skills within their current functions in the next 10 years, especially those related to new technologies, according to a study prepared by the consulting firm McKinsey Global Institute.
Provide more resources for training and career guidance
To help the unemployed and/or the most vulnerable to get a job and improve their skills, it is necessary to invest more in training and career guidance budgets, as advised by the European Commission and the OECD.
Specifically, job orientation will play a fundamental role in the post-COVID-19 labor market to channel people's aspirations. For this, together with the reinforcement of academic orientation, mechanisms should be enabled to carry out individualized monitoring and orientation of the unemployed using statistical profiling techniques of unemployed workers and existing vacancies at the local level.
And career guidance professionals, now more than ever, must provide accompaniment, moral support, and encouragement to people, especially the youngest, to shed light on new types of careers and new opportunities.
Diversify the economy: transform the weakest sectors
The digital sector and new technologies, and green energies will contribute to the reduction of unemployment and underemployment, which will increase in the next two years worldwide due to the pandemic. Medical recruitment experts such as https://mascmedical.com also warn that the need for mental health professionals will increase as a result of the COVID-19 measures implemented. One of the challenges that COVID-19 leaves in the labor and economic market is to effectively stimulate these economic sectors and meet future demands.
The future success of employment will depend on the ability to anticipate the qualification needs in the production system and the detection of new employment niches, especially for professions and jobs linked to digital environments.
In this regard, it is essential to promote economic growth through the structural transformation of the economy, technological modernization, and diversification of production. It is also necessary for governments and different social agents to support the training of those who work or worked in sectors most affected by the pandemic so that they acquire skills that facilitate the transition to new jobs in sectors less affected by the crisis.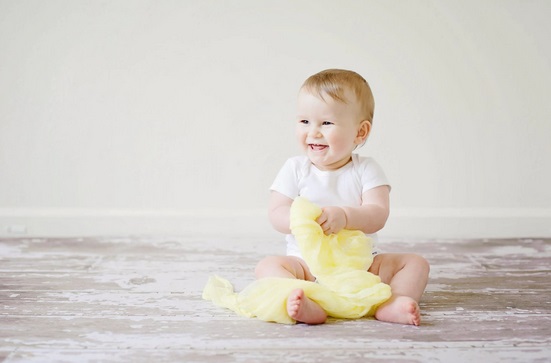 As a parent, you know that it is your responsibility to ensure that your baby is safe and comfortable at all times. Your baby is entirely dependent on you to provide them with their needs and to keep them away from anything that can cause them harm. Taking care of a baby is not an easy task, but parents are filled with love and do not consider the effort and time they spend looking after their precious gift. As a new parent, it is also understandable that you may not be an expert on everything that goes into taking care of your baby. This does not come with an instruction manual, after all. It is your natural instinct that serves as your guide, apart from the sound advice you can get from your parents and friends who have gone through child care before.
To help you out, here are a few tips on how to keep your baby comfortable and safe.
Choosing baby clothes
There are so many baby clothes out there that are so cute, and you can't resist the temptation to get them for your little one. However, there are things you need to consider when you purchase clothes for your baby. First of all, you should go for quality fabric. The skin of your baby can be easily irritated, which is why it is recommended that clothes are made from cotton material. It would help if you also looked for clothes that do not have too many accessories such as buttons, bows, and other little ornaments that a child can accidentally ingest and choke on. They must also be fire-resistant in case of emergencies where a baby can easily be injured. Check out avaswardrobe.co.uk If you are looking for stylish baby outfits that are of excellent quality.
Keeping the nursery safe
If your baby is sleeping on their own in the nursery, the environment must be safe. The baby's crib must have sheets that fit perfectly. The crib's mattress must also have a snug fit. Avoid filling up the crib with too many toys and pillows. These items can cause a baby to suffocate if they accidentally cover their faces. It is also best to keep your baby sleeping on their back rather than on their tummy. This will reduce the risk of SIDs. The room temperature must also be comfortable, not too warm or too cold. Keep the crib a safe distance away from windows with curtains, and blinds. These are choking hazards, especially when a child can stand.
Have a baby monitor with you
Your baby monitor will help you worry less since you can easily detect what goes on inside the nursery. Apart from hearing your baby cry when they need to be fed or changed, you can also be aware of movements and other sounds coming from the nursery. You could also invest in a video baby monitor to ensure that all is well with your baby even when you are in another part of the house.
When it comes to your baby, you can never be too careful. It is always best to be on the safe side, rather than have regrets when untoward incidents occur.
Image: https://www.pexels.com/photo/adorable-baby-cheerful-child-459953/