Ways to Ensure Your Baby's Comfort and Safety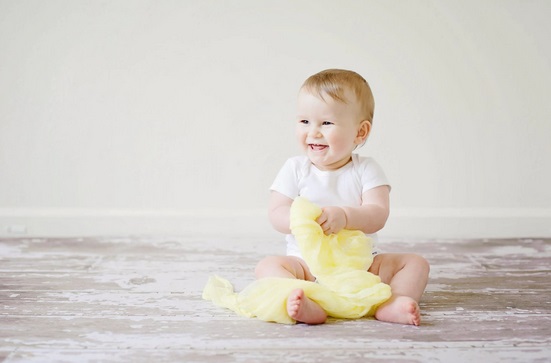 As a parent, you know that it is your responsibility to ensure that your baby is safe and comfortable at all times. Your baby is entirely dependent on you to provide them with their needs and to keep them away from anything that can cause them harm. Taking care of a baby is not an easy task, but parents are filled with love and do not consider the effort and time they spend looking after their precious gift. As a new parent, it is also understandable that you may not be an expert on everything that goes into taking care of your baby. This does not come with an instruction manual, after all. It is your natural instinct that serves as your guide, apart from the sound advice you can get from your parents and friends who have gone through child care before.
To help you out, here are a few tips on how to keep your baby comfortable and safe.
Choosing baby clothes
There are so many baby clothes out there that are so cute, and you can't resist the temptation to get them for your little one. However, there are things you need to consider when you purchase clothes for your baby. First of all, you should go for quality fabric. The skin of your baby can be easily irritated, which is why it is recommended that clothes are made from cotton material. It would help if you also looked for clothes that do not have too many accessories such as buttons, bows, and other little ornaments that a child can accidentally ingest and choke on. They must also be fire-resistant in case of emergencies where a baby can easily be injured. Check out avaswardrobe.co.uk If you are looking for stylish baby outfits that are of excellent quality.
Keeping the nursery safe
If your baby is sleeping on their own in the nursery, the environment must be safe. The baby's crib must have sheets that fit perfectly. The crib's mattress must also have a snug fit. Avoid filling up the crib with too many toys and pillows. These items can cause a baby to suffocate if they accidentally cover their faces. It is also best to keep your baby sleeping on their back rather than on their tummy. This will reduce the risk of SIDs. The room temperature must also be comfortable, not too warm or too cold. Keep the crib a safe distance away from windows with curtains, and blinds. These are choking hazards, especially when a child can stand.
Have a baby monitor with you
Your baby monitor will help you worry less since you can easily detect what goes on inside the nursery. Apart from hearing your baby cry when they need to be fed or changed, you can also be aware of movements and other sounds coming from the nursery. You could also invest in a video baby monitor to ensure that all is well with your baby even when you are in another part of the house.
When it comes to your baby, you can never be too careful. It is always best to be on the safe side, rather than have regrets when untoward incidents occur.
Image: https://www.pexels.com/photo/adorable-baby-cheerful-child-459953/