Daily Archives:
June 16, 2022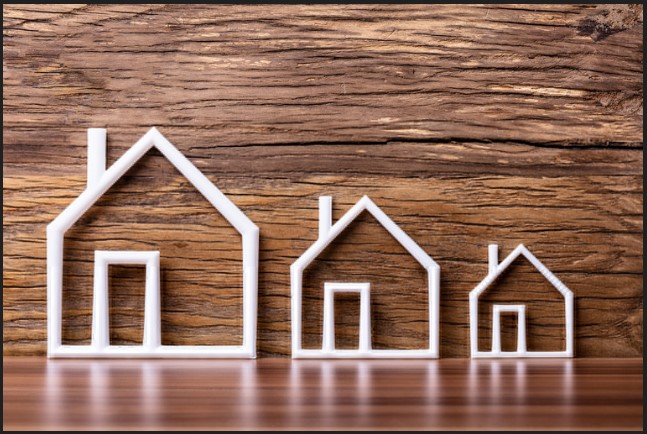 Our gardens have essentially become an extension of our homes nowadays which is why it is so important to fully utilise our outdoor space as efficiently as possible. You could quite literally create another house outside. Most people have a living and dining space as well as kitchen areas in their backyards. It is without a doubt the perfect place to spend a warm summer afternoon either in the peace and quiet of your own company or enjoy it with friends and family.
However, picking the right furniture for you and making sure that it will be suitable for your location's weather conditions is a crucial part of creating your ideal patio. There are multiple things to consider before beginning such as the type of furniture you will need, its features and quality, how easy it would be to maintain and some more. That is why here at We Buy Any House, we have gathered some of the most important things you will need to think about in regards to your patio furniture prior to embarking on your journey of creating your ideal outdoor living space.
Invest In Quality Furniture
Patio furnishing is one of those things where buying cheap pieces will only end up costing you more in the long-term. It is worth considering your budget and what you can afford but bear in mind that more expensive furniture will add more value to your garden than the cheap one which will not last much. That is especially true for places where weather conditions are extreme and ever changing. It is therefore worth investing in the best quality patio furniture you can afford in order to get the best value for your money.
Dual-Purpose Furniture Pieces
If you have a smaller garden this is definitely something, you will want to give some thought to. As space can be limited sometimes, multipurpose types of furniture could be quite practical for your patio. Such pieces that serve a dual purpose can not only save you a lot of space, but they can be budget friendly as well since they eliminate any unnecessary buying. For example, a dining chair can double up as a lounging one or even a table. Anything you think of has probably been designed already and is out there on the market.
Storage For Your Furniture
Storing your patio furniture during off season periods can add a lot of years to it. No matter the quality of it, if any piece of furniture gets rained, snowed and hailed on, there is a big chance that it won't last too long. That is why it is so important to have a space where you can store any fabric items and anything else that could be tucked in during winter would be beneficial as furniture covers designed for protection are not always as effective, especially with wooden materials like wicker and rattan. What's more, even if you have weather-proof furniture, it will not necessarily provide full protection, especially not from heavy rain which can create permanent mildew for your fabric items.
Consider Your Furniture's Maintenance
As opposed to providing storage for your outdoor furniture, you might want to consider how much and how often you are able and willing to maintain it. It is true for most things in life that with the right amount of upkeep, anything can last for years. It is therefore vital to choose a piece of furniture that is easy to take care of. Most metal, plastic and rattan items are highly durable and require minimal maintenance. However, if you want to go with metal, it is worth saying that it tends to get very hot during summer days and you must have it in a place that you know will not burn anyone sitting or touching it. Also, metal can start rusting quickly so it may not be the wisest choice. Rattan on the other hand is a wonderful weather resistant material that does not require a lot of maintenance. It can be easily cleaned with a vacuum or a brush as well. We would suggest researching what the right material would be for you according to your location needs.
Comfortability, Comfortability, Comfortability
Outdoor spaces are generally used for relaxation and precisely because of that you need to consider your comfortability. There is no point in anything you buy for your patio if it is not an enjoyable place to spend your time in. Decorate and add personality and coziness to your furniture with pillows, throws and cushions. Make sure that they are all weather resistant in order to prevent colour fading and mildew. What's more, we suggest trying your furniture before you buy it. Test its comfortability and ask yourself if you would love to have your morning coffee sitting on your patio chair outside. At the end of the day, you are creating your outdoor space for you to enjoy and relax in so what is the point of it if you are not feeling amazing while using it!?
We know that buying your first patio furniture can be just as exciting as buying your first house so before you rush out to the shop, do your research and make sure you are getting the right things for you, that you have considered everything which is important and that you are confident with making your informed decisions.
This article was written by a quick house sale company We Buy Any House. If you are wondering "how can get a free online house valuation?", head to the We Buy Any House website for more information relating to all property related enquiries.