Monthly Archives:
September 2020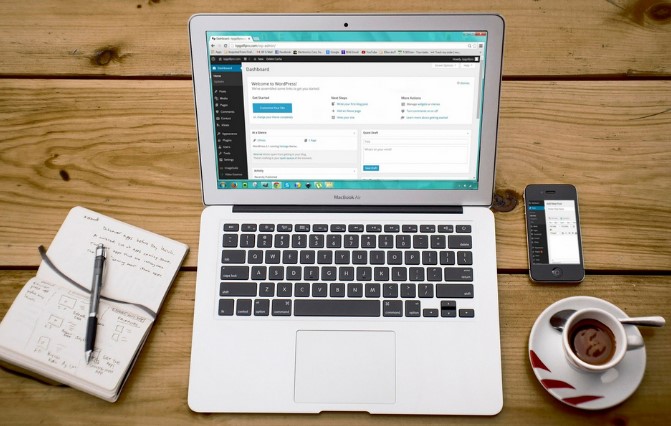 Sahabat DomaiNesia, bagi Anda yang merasa laptop atau PC berbasis Windows 10 yang Anda miliki bekerja sangat lamban, Kami akan membagikan solusinya untuk Anda di sini!
Jika berurusan dengan laptop/PC yang kinerjanya cukup lamban dan menghambat aktivitas Anda, bukan berarti harus membeli atau menggantinya dengan yang baru. Anda hanya perlu beberapa penyesuaian pada hardware dan software sederhana saja, untuk membuat kinerja Windows 10 menjadi lebih ringan dan cepat.
Cara Mempercepat Kinerja Windows 10 Lebih Ringan
Jika urusan web hosting berkualitas solusinya ada di DomaiNesia, namun untuk mempercepat kinerja Windows 10 tentu saja Anda harus mengikuti panduan di bawah ini :
Hilangkan Program yang Muncul Ketika Startup
Ini berlaku bagi Anda yang merasa laptop/PC-nya lamban akibat loading Windows cukup lama saat pertama kali dinyalakan. Salah satu penyebabnya mungkin ada banyak program di PC yang sedang berjalan saat Anda memasuki Windows, biasanya dikenal dengan istilah Startup Programs.
Adapun untuk melihat apa saja program yang berjalan saat masuk ke Windows pertama kali, silahkan ikuti langkah-langkah di bawah ini :
Silahkan klik kanan di dalam taskbar.
Lalu pilih menu Task Manager.
Kemudian pilih tab Startup.
Lalu pilih apa saja program yang dirasa tak perlu dijalankan di awal.
Lalu klik kanan program tersebut dan pilih Disable.
Sebaiknya pilih beberapa program yang tak ada kaitannya dengan OS Windows, seperti Antivirus, Adobe, dan lain sebagainya yang bukan termasuk bawaan Windowsnya itu sendiri.
Lakukan Update Windows 10
Biasanya Microsoft dengan konsisten selalu merilis update-an untuk Windows 10 agar bisa mempercepat kinerja sistem. Update atau pembaruan dapat dilakukan dengan cara mengecek "Pembaruan Sistem" kemudian pilih "Pembaruan" apabila sudah tersedia pembaruan terbaru. Saat melakukan hal ini, perhatikan bahwa Anda sudah menyimpan data-data pribadi yang penting supaya tidak hilang ketika proses pembaharuan berlangsung.
Jika dalam menu pembaruan masih belum tersedia, pemeliharaan sistem dapat dijadikan sebagai pilihan lain. Pada prinsipnya, tujuan pemeliharaan sistem ini untuk mempertahankan performa Windows supaya terhindar dari kerusakan dan masalah-masalah Windows lainnya.
Nonaktifkan Efek Visual Windows
Semakin lama windows semakin mempercantik visualnya lewat beragam efek dan animasi yang menarik, namun justru hal ini berdampak pada kinerja PC, apalagi bagi PC atau laptop yang memiliki spek pas-pasan.
Untungnya Anda dapat menonaktifkan efek visual tersebut, sehingga laptop atau PC Anda tak perlu terbebani oleh tampilan visual yang menarik pada windows, sehingga kinerjanya tetap maksimal.
Adapun panduan cara menonaktifkan efek visual Windows itu sendiri, ialah sebagai berikut :
Silahkan buka opsi Start Menu
Kemudian ketikkan "performance".
Lalu pilih "Adjust the appearance and performance of Windows".
Dalam tab bertuliskan Visual Effects, Anda bisa pilih Adjust for best performance.
Silahkan centang di efek mana saja yang Anda inginkan tetap aktif.
Lalu pilih apply.
Power Plan sendiri merupakan sistem manajemen otomatis dari Windows menyesuaikan pengaturan atau settingan yang telah dipilih pengguna saat alokasi daya baterai. Adapun untuk mengetahui jenis power plan apa yang digunakan, Anda bisa mengikuti panduan berikut ini :
Silahkan klik kanan taskbar lalu pilih menu Settings.
Kemudian pilih System dan Power & Sleep.
Selanjutnya pilih lagi Additional power settings.
Dari sini, Anda dapat melihat tampilan Power Plan yang Anda gunakan.
Sebagai tambahan, pakai Power Saver jika Anda hanya ingin menghemat daya baterai PC yang hampir habis. Ketika kondisi pada kabel power sedang tercolok, pilih High Performance atau Balanced.
Disk Cache ReadyBoost sendiri merupakan fitur bawaan untuk menggunakan flash memory, semisal Compact Flash, SD Card, USB Flashdisk, hingga SSD internal guna meningkatkan performa laptop.
ReadyBoost ini bekerja dengan memonitor program apa saja yang berjalan di PC atau laptop. Secara otomatis, fitur ini bekerja untuk menyimpan file-file maupun libraries aplikasi ke flash memory.
Jika memakai media penyimpanan seperti flashdisk, Anda harus menghubungkan perangkat tersebut ke PC kemudian aktifkan ReadyBoost. Selanjutnya Windows akan memproses penyimpanan data ke flashdisk dari SuperFetch. Dengan demikian, memori sistem pun akan kosong dan dapat dimanfaatkan untuk proses yang lainnya.
Itulah beberapa cara untuk memaksimalkan kinerja Windows 10 yang bisa Anda ikuti. Nah, untuk Anda yang ingin membeli domain dan hosting untuk membuat website, silahkan pilih DomaiNesia yang menghadirkan kualitas terbaik dan berpengalaman karena sudah melayani sebanyak 50.000 customer lebih di seluruh Indonesia hingga mancanegara.