Top 10 things to do in Manali for a memorable trip!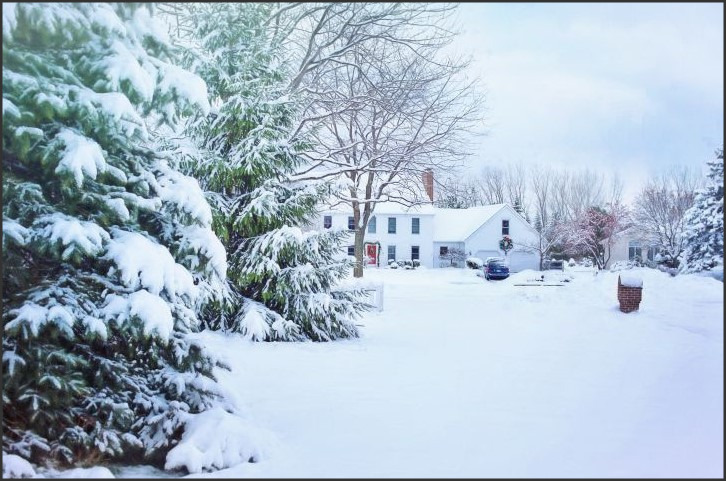 Manali is one of the most popular hill stations in India. This magnificent hill station offers beautiful views of the snow-capped mountains, greenery, and crisp weather. Manali also offers many activities that you can do here. From visiting the ancient temples to partaking in thrilling sports, this hill station will tempt you to come back and experience all the thrill and fun again. Below, we have listed the top 10 things to do in Manali, have a look!
Go camping
One of the best things to do in Manali is camping. Staying a night under the mesmerizing stars and surrounded by nature will make your Manali vacation memorable. You can choose a riverside, jungle or night camp. Kothi is one of the best places to go camping in Manali. It's a small village that offers views of snow-capped mountains and glaciers where you can also see the beautiful Beas River.
Seek blessings of Lord Shiva 
During your visit to Manali, visit the ancient Gauri Shankar Temple, which is dedicated to Lord Shiva. The temple is around 800 years old and is one of the famous attractions in this hill station, especially for the devotees of Lord Shiva. The temple is designed in the Shikara style of architecture.
Mountain biking 
Looking for fun activities to do in Manali? There's no shortage of exciting things to do in this beautiful hill station, and one is mountain biking. Mountain biking has become recently famous in India and is worth a try. The biking starts from the Solang Ski Pass to the Old Manali and costs around Rs. 500 to Rs. 1,000. It's a fun and thrilling activity for a solo traveler or with friends.
Paragliding 
The adventure enthusiasts are going to have a memorable experience in Manali. You can also go for paragliding in Manali among the many adventurous activities. From a bird's eye view, you can enjoy the breathtaking sceneries around you, such as the Beas River and the Dhauladhar mountain range. Solang Valley, Marhi, and Gulaba are popular places for paragliding in Manali.
Skiing in Solang Valley
Skiing is one of the most famous activities in Solang Valley, Manali. The place offers a thick layer of snow where experts and first-timers can indulge in this thrilling sport. If this is your first time skiing, you can get an instructor to guide you in this sport. If you are an expert, then you can also enjoy heli-skiing.
Besides Solang Valley, you can also go skiing in Marhi, Dhundi, and Gulaba. Ski lovers get these places added to your Manali tour packages.
Take a healing bath in the hot springs 
One of the best things to do in Manali, especially if you are visiting here between May and June, is to take a bath in the hot spring water. The Vashisht Village, located near the River Beas, attracts many tourists annually. It is believed that the hot springs here have magical powers of healing. Whether you believe in magic or want to just relax, visit this place during your Manali vacation.
Explore the artwork in Naggar Castle 
Built in 1460, the Naggar Castle was once the residence of the Raja Sidh Singh of Kullu. The castle is constructed of woods and stones, showcasing a beautiful blend of Himalayan and European architecture.
The Naggar Castle was turned into a heritage hotel in 1978 and is run by the Himachal Pradesh Tourism Development Corporation. This is one of the must-visit places for art lovers as you can see the various artworks and paintings on display in the castle.
Go on a shopping spree in Mall Road
Shopping is a must whenever you go out on a vacation. The Mall Road is the best place to shop and for lunch or dinner. There are many shops where you can buy Tibetan artifacts, jewelry, woolen items, and souvenirs for your friends and family. This location also offers many cafes and restaurants where you can have mouthwatering local dishes.
Visit the apple orchards 
Nature lovers are going to have a wonderful time during their Manali vacation. The scenic hill station has many apple orchards which you can visit. You can even pluck out the apples and taste right at the orchards. Imagine strolling through the apple orchards with the mountains in the background; sound fun, doesn't it?
Take the cable car ride 
During your visit to the Solang Valley in Manali, don't miss riding the cable car, which will be a remarkable experience. On your ride in the cable car, you will see many breathtaking views around you. The cable car ride is a fun experience for couples and families.
And the list of the best things to do in Manali goes on. Whether you are a nature enthusiast, an adrenaline junkie, or just looking for some places for a relaxing vacation, Manali has got it all. Planning on a trip to Manali? Hello Travel has the best Manali tour packages and deals for you. Visit the website to check out the different packages and book one for a memorable vacation.