The Top Reasons Why You Should have a Bespoke Suit in Your Wardrobe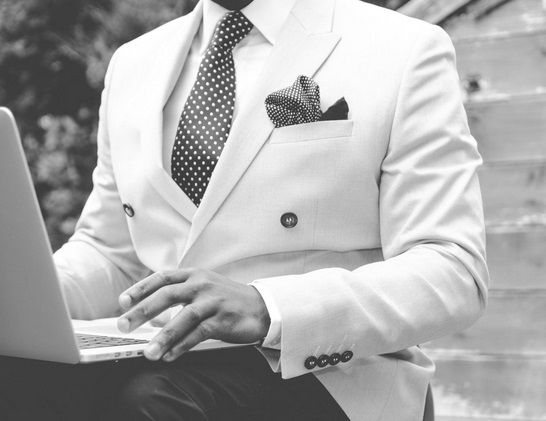 There are a lot more options now for men who are looking to buy a good suit, and whether or not you have a whole wardrobe of suits or are aiming to find a suit for a special occasion, you can choose from ready-to-wear to made to measure to bespoke. But among these kinds of suits, which one is best for you? Granted, ready to wear may be a popular option due to its price, but if you want a suit that's more attuned to your preference and, more importantly, your body type, then a bespoke suit is the best option. Made to measure suits can also be an excellent choice, but since it only deals with two-dimensional and straightforward measuring, it is still not as specific as a completely bespoke suit. If you are still wondering what a bespoke suit can do for you, here are the top reasons why you should have a bespoke suit in your wardrobe.
The definition of bespoke
It pays to know what a bespoke suit is. Essentially speaking, a bespoke suit is a suit made right from the ground up. You can choose it in any material, form, shape, or style, and the creation of the suit usually involves more than one tailor as well. To create a bespoke suit, you will meet with a tailor whom you can discuss your needs with – whether you want a particular style, what the suit is for, and what ideas you have regarding your suit. They will then take your measurements and make detailed notes of your body shape. Afterwards, the tailor will draw a set of bespoke patterns on paper and cut the pattern based on their notes and measurements. The tailor will then cut the fabric you choose following your measurements, and in the course of a few fittings, your suit's fit will be refined until you are presented with the final finished product.
The real reasons why you should have a bespoke suit
It's a great fit. The biggest benefit of a bespoke suit is its fit. There is no doubt that a bespoke suit will 'fit you to a T' as they say, and it should also flow down your body in the right way. In other words, it will produce a clean, proper back and look sharp on your shoulders as well as torso, and it should fit the length of your legs and arms perfectly. It should also be a much more comfortable fit – making you feel like you aren't wearing a suit at all.
It lasts longer. Compared to ready to wear suits or even made to measure suits, bespoke suits generally last for a longer time. Since a lot of work will go into making the suit, from the pocket stitching to the waistband lining, the suit should be able to serve you well. Also, since it is handmade, it will be easier for you to make adjustments to it after some time, especially if you lose or gain weight – the tailor will already know your body shape and type and will be more familiar with your preference and style.
A chance to be creative. Bespoke suits can give you the chance to be as creative as you want, not just in its shape, but also in its detail, finishing, and material.
Image attributed to Pixabay.com