Fancy Apple Bikes Best Service You Can Get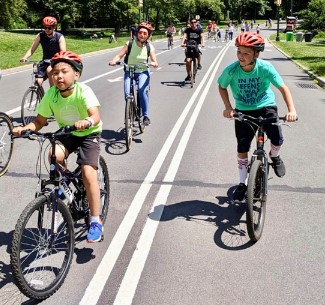 Car and public transportation may be the best tool you can use to explore the vacation spot. However, if you want to enjoy different experiences in exploring the city that you visit, you can try to rent Fancy Apple bikes. This company has been around for more than ten years and provides one of the best bike rental services for you. So, what can you get from them?
Fancy Apple Bike Types
Fancy Apple offers various types of bikes you can choose based on your needs. Here are some of those bikes you can find and rent.
This type itself has three options for you, which is the hybrid, classy hybrid, and cruiser bike. The hybrid bike is a perfect choice for you who want to explore all kinds of terrain in the Central Park area. It doesn't matter whether you ride it on the city road or small hills. This bike will help you do that without any problem.
The classy hybrid has a beautiful design. Ride it for a comfortable journey as well as a nice addition to your selfie photo. It is a beautiful bike, so it is perfect for the beautiful scenery in Central Park. Then, the cruiser will give you the speed. Enjoy the Central Park area while riding accompanied by wind.
If you want to ride with your friends, family, or loved one, they also have a tandem bike for you. It is the best bike for you who want to enjoy the beautiful scenery of Central Park. Or, if you and your group don't have a similar fitness level, the tandem bike can help your group to go without having any problem.
Fancy Apple provides a beautiful and cool tandem bike. So, you won't get embarrassed when you ride it. Enjoy a group bike ride for the best experience in exploring the area.
Enjoy the scenery with your kids by renting the child bikes from Fancy Apple. They have a wide selection of bikes for kids that look great and easy to use. Or, if your kids are still too young, you can always rent the bike with add-ons. That way you can take your kids on an adventure and just have fun.
The Benefits of Fancy Apple Bike Rental Service
As we have explained above, you have various options of bikes you can choose from at Fancy Apple. That's only one of the many benefits you can get here. But, you also can get other benefits, such as:
Best safety feature – you will get proper safety equipment when you rent the bike, such as free helmets and free lock.

Free map – you also get a map you can use to find out the location of the spots you want to visit.
Conclusion
Whenever you want to ride a bike, go to Fancy Apple bikes rental service and get it there. Guaranteed, you will get the best experience in your adventure exploring Central Park with your friends or family.