News
Lowriders Week in GTA Online: Discounts at Benny's and Exclusive Hat Giveaways – 4 days remaining
There are still 4 days remaining for players to enjoy the rewards Rockstar are offering in GTA Online, the rewards are designed to help you collect the ultimate set of lowriders in Los Santos. Throughout the week, players have enjoyed discounted prices on classic rides added in GTA Online: Lowriders, as well as discounts on Lowrider mods and accessories at Benny's Original Motor Works.
Rockstar are not done there though, also lined up this week are opportunities to earn double GTA$ and RP bonuses in Lowriders-themed Event Playlists, hat giveaways, discounts at Ammu-Nation, and much more!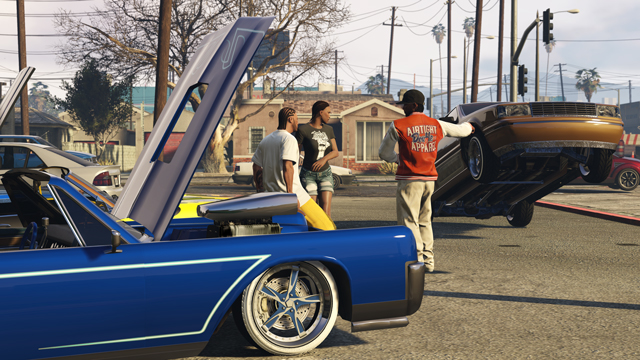 DISCOUNTS AT BENNY'S AND MORE
This week, the expert craftsmen at Benny's Original Motor Works are slashing prices to make sure you're looking good on the streets of Los Santos. Take 25%-off the sticker price of a new Lowrider on each of the days listed below, plus an additional 25% discount on the Upgrade charge for that same vehicle. The remaining daily discounts look like this:
Wednesday: 25% off Albany Buccaneer (Base Price & Upgrade)
Thursday: 25% off Declasse Moonbeam (Base Price & Upgrade)
Friday: 25% off Vapid Chino (Base Price & Upgrade)
Saturday: 25% off Willard Faction (Base Price & Upgrade)
To help add some personal flavor, all week Benny's is dropping the price of dashboard Bobbleheads by 75%. And if you want to keep your new sled safe, Ammu-Nation is offering a 25% discount on select items.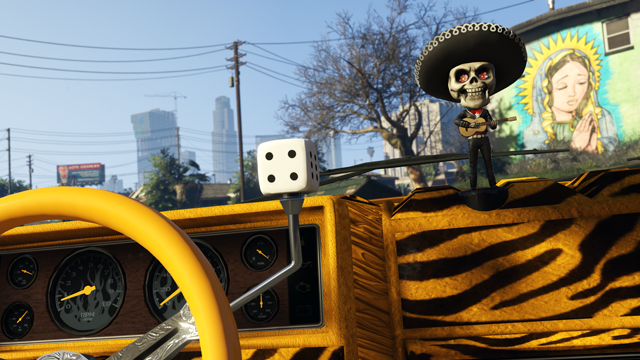 EARN DOUBLE GTA$ & RP ALL WEEK
Each day this week will feature a unique Event Playlist designed to put your Lowrider through the paces. Completing the playlist will get you twice the amount of GTA$ and RP as normal, so get to racing and take that money to the bank (or to Benny's). On Saturday, if you see Lamar hanging around the shop, help him take out the Vagos and Ballas to earn double GTA$ and RP in the new Contact Missions. And on Sunday, all four of the new Adversary Modes added with GTA Online: Lowriders (Relay, Keep the Pace, Offence Defense, and Slasher) will offer up double GTA$ & RP.
HAT GIVEAWAYS
Each day this week, a new hat will be awarded to anyone who logs in to play GTA Online. These hats are unique and will only be available on the corresponding day listed below, so make sure to jump on to collect them all.
Wednesday: The 'SA' Hat

Thursday: The 'Boars' Hat

Friday: The 'Davis' Hat

Saturday: The 'Westside' Hat

Sunday: The 'Eastside' Hat